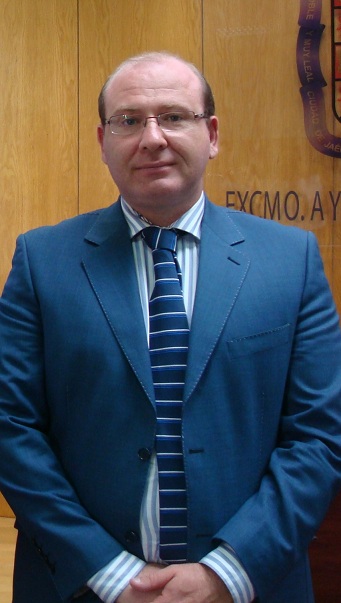 Dear visitor,
In order to find out the essence of Jaen you should take a walk around the old town through the little streets and squares overlooking the castle of Santa Catalina, sit at the Santa Maria Square to admire our majestic cathedral, the famous architec Andres de Vandelvira's masterpiece and listen the murmur of fountains and abundant springs. So these are our origins, together with the first stones which were used to built the city centuries ago, a city we nowadays want to pamper.
My love for this city is my cornerstone, so with these words I want to tell people visiting Jaén, not only the attractions and goodness they will found during their visit through the ancient streets of the old town. They are witnesses of the evolution of all cultures that have left their traces, mark and flavor throughout the centuries, but also a particular way of living life, of showing hospitality and of experiencing life in the streets, as the people of Jaen has.
To all this we add a magnificent artistic heritage and a beautiful natural setting with unforgettable landscapes, which is one of the unkown caracteristics of Jaen that I encourage you to discover. 
The good extra virgin olive oil is the leading ingredient in Jaén cuisine. Its unique quality enhances and adds flavour to plates. In this sense many tapas are prepared to be served and offered for free in bars and restaurants, which become another attraction in our town.
The calendar of events is full of traditions where the streets are not only a scene full of live to enjoy but also the moment when visitors attending it, are involved by people of Jaén, so that no one will be a stranger.
Moreover a rich, assorted cultural offer goes on throughout the year, which invites you all to visit our city.
The small city of Jaén, its good quality of life, all services it offers, over 300 days of sunshine per year, together with all the tourist attractions and very good professionals, is one of those cities that you did not know about, but after your visit, you recommend, because Jaén will never disappoint you.
Francisco Javier Márquez Sánchez.
Jaen's Mayor.